¡bienvenidos!
En este blog estaré dando mi opinion de libros que he leído y leeré. Se van a encontrar muchos libros de fantasia aquí porque son los que mas leo. Tambien espero que mis opiniones en estos libros los inspire a leer y, si ya les gusta leer,  espero que les haya ayudado a encontrar un libro nuevo.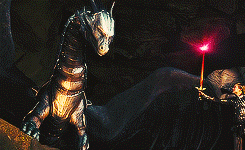 [Fuente https://leporario.tumblr.com/post/80997256163/once-man-has-seen-a-dragon-in-flight-let-him-stay]
Pueden esperar los siguientes libros que usare para el blog.
1. Fallen Empire: An Epic Dragon Fantasy Adventure.
2. Reign of Magic: An epic Fantasy Adventure.
3. Fire and Fury: And Epic Dragon Fantasy.
4. Eragon.
Espero que disfruten lo que subiré al blog en el futuro y gracias por su visita.
Feature image: Panorama of Kithbuhel horn, digital paiting por  Jan Fidler. Licencia CCL